You can use Matecat by visiting www.matecat.com with Chrome, Edge or Safari. You can use it for free and if you prefer, as an anonymous user.
However, logging it provides additional benefits, such as storing your private translation memories and glossaries indefinitely, and retrieving and managing your projects from the My Projects page.
To log in, click on the Profile icon in the top-right corner of the homepage. A window pops up where you can either log in to Matecat through the "Sign in with Google" button or sign up using a different email address and password.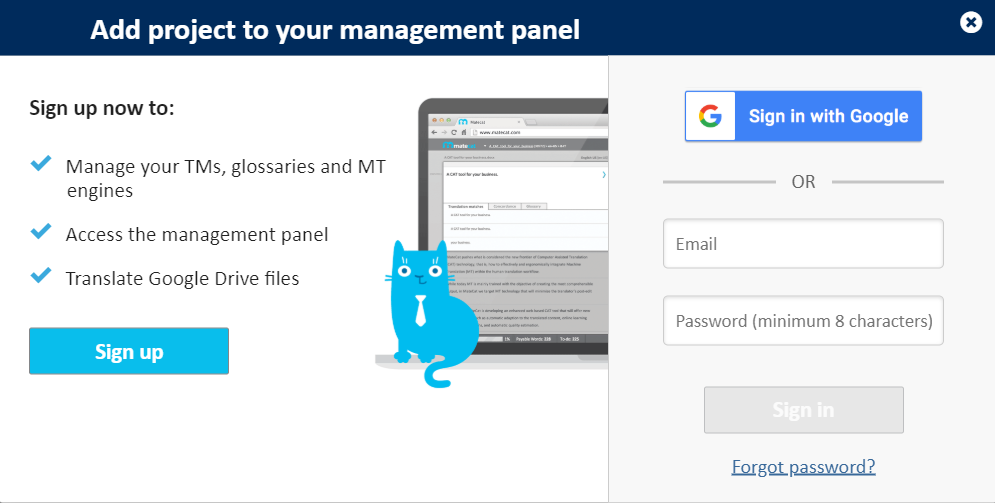 Signing in with Google will grant you access to Matecat instantly.
If you sign up with a different email address, we will send you an email that contains a link to verify your registration. This link will take you to the home page and sign you in automatically.
What if you don't receive an email?
Check your spam folder. If it's not there, and you still haven't received it after a few minutes, contact support@matecat.com.