API credentials are necessary to use Matecat RestAPIs and integrate Matecat into your translation management system or any other applications (e.g. WPML).
In order to receive an API key, please contact support@matecat.com with your request and a brief description of what you use you will be making of the APIs.
You will then be provided with the second part of your API key while, for security reasons, the first part will only be visible to you by accessing the "Profile" section in Matecat.
This is how the "Profile" section appears when an API key is associated with your account.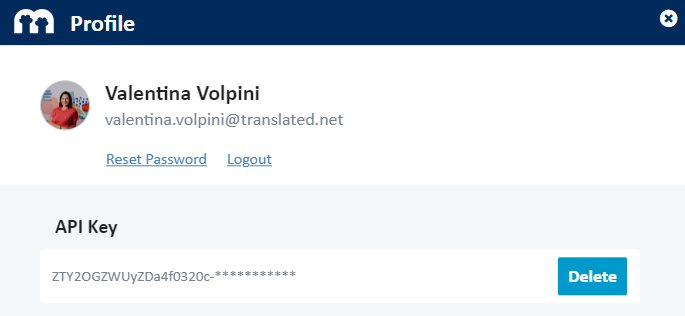 You can delete your API key at any time, by clicking Delete.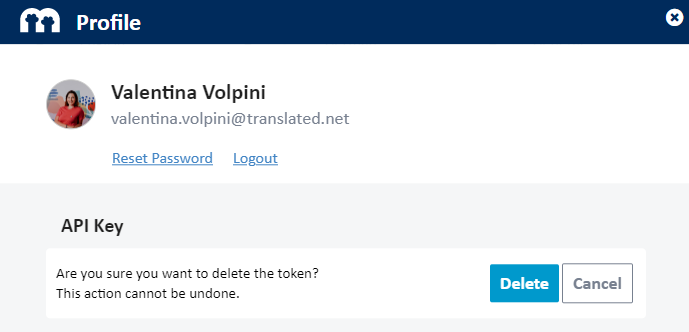 Once you have your API credentials you can start using API to create and check your translation projects. Here you can find info on how to do that.