How get an instant quote from Translated
If you for any reason can't work directly on the translation project, Matecat lets you get in touch directly with Translated, the leader company in online translations.
Once you have uploaded and analyzed your document, just click on the blue Translate button and, besides the link to the translation, you will be provided with an instant quote by Translated, with the price and the guaranteed delivery date.
Below you can see the quote for an outsourced project, including the price for the Professional translation service calculated according to the type of service, the price per word, and the delivery time.

The price per word is calculated starting from the rate of the translator suggested by the T-Rank system, which chooses the most suitable one in TRANSLATED's database who is available at the moment of placing the order. Given that such a system is dynamic, the prices shown might slightly vary depending on when the quote is generated.
The delivery time set by default takes into account the Volume Analysis Report based on the word count of the file to be translated. If necessary, you can also choose a shorter deadline for a higher price, unless the system warns you that the new deadline is too short for it to generate a quote.
In this case, contact TRANSLATED directly via email at info@translated.com or on the phone (+39) 06 90254001 in order to get a personalized order that will meet your requirements.
The drop-down menus on the right allow you to change the currency and the time zone for delivery so that you can see the updated quote for the project on the spot.

As indicated at the bottom of the window, other convenient options such as a single monthly payment are possible as well, and for even more personalized requests, you can use the email and telephone number provided to contact TRANSLATED directly.
Click on Order Now and you will be taken to the TRANSLATED website, where you can create a client account necessary to review and confirm your purchase. Enter any specific instructions on the project for the translators and/or project managers in the "Notes to your project manager and translator" field as in the image below.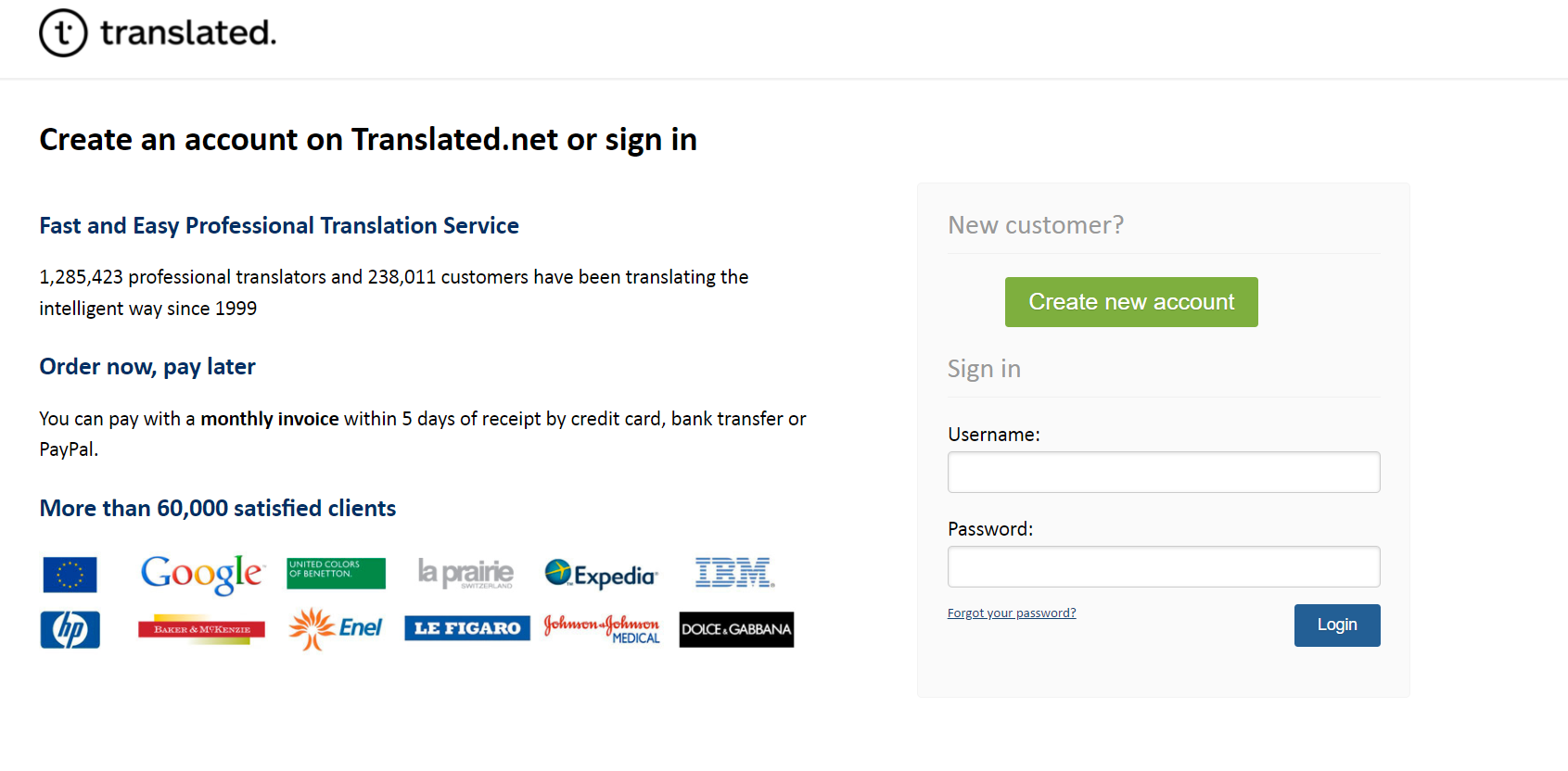 Once the order is confirmed, you will be able to check its status using the number attributed to it.