In Matecat, translation jobs are organized into projects. A project is made up of one or more translation jobs and each one is associated with a unique job URL. Each project can be created with one source language and one or more target languages.
If you need to store your project and recover it later, you should firstly log in clicking on the profile icon in the top-right corner of the home page. This allows you to add all your projects to your My Projects panel.
How to create the project?
To create a new project in Matecat, from the homepage www.matecat.com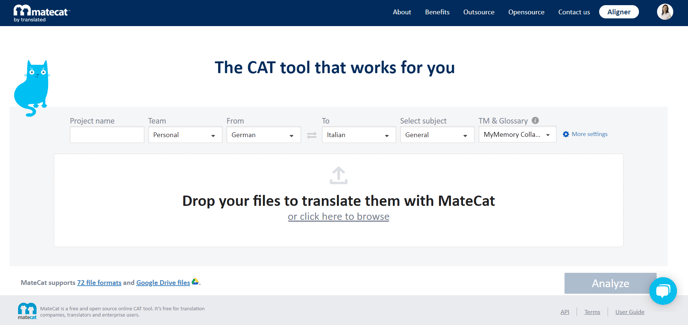 Choose the language pair(s) for your project.
You can also select more than one target language by clicking on Multiple languages in the target language drop-down menu.

A selector with a list of all supported languages will be displayed.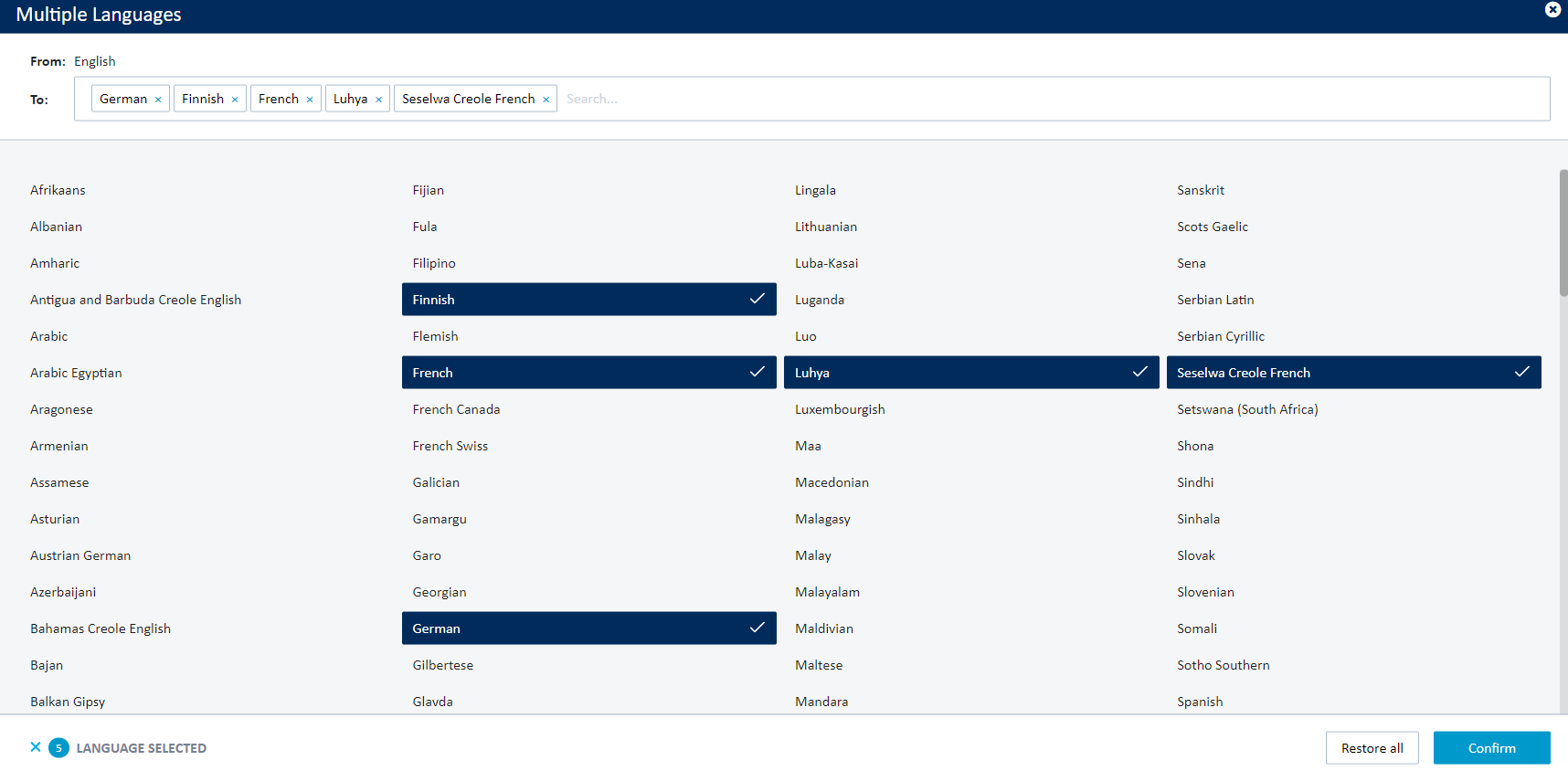 You can also type the language in the box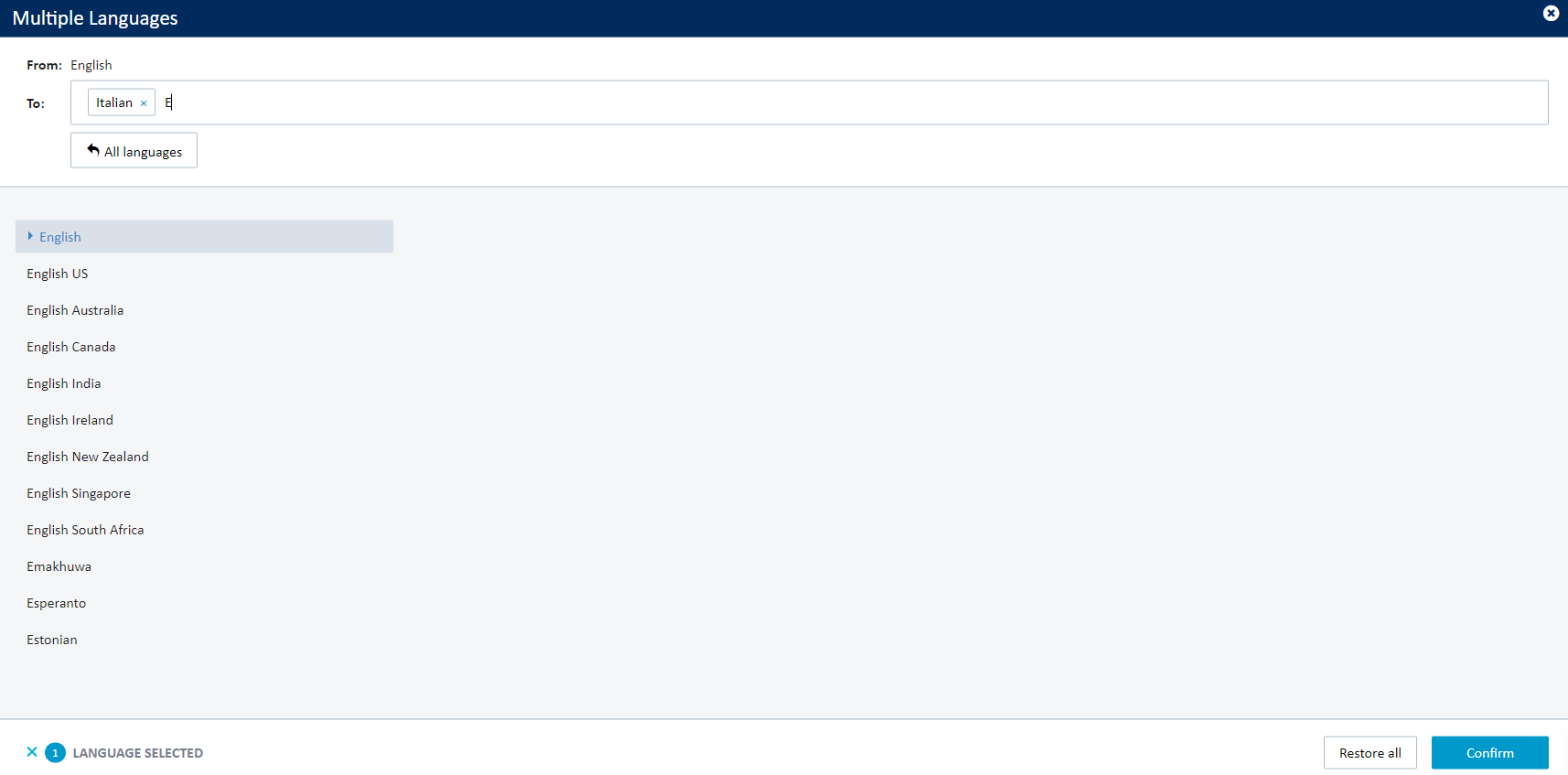 Give your project name (optional).
4. Create a new TM or select an existing TM and/or Glossary directly from your Translation Memory and Glossary tab in Matecat (to manage your TMs and glossaries you need to log in).
5. Select a subject for your project from the drop-down menu.
6. Choose a team under which your project will be stored in the My Projects panel (optional).
Once you are set, simply click on Analyze to run the volume analysis for your project, and that's it!