You can customize the settings for your project. By clicking on Settings in the Home page (or the gear icon in the translation editor), you will open the Settings Panel from where you can add or edit the project options.
The Settings Panel includes different tabs:
Translation Memory and Glossary tab: here you can create one or more private translation memories to ensure the confidentiality of your translations, or use your existing ones.
You can also opt for pre-translating the 100% matches from the TM by checking the corresponding box (see below).




Read more on how to manage your TMs here.
Machine Translation tab: here you can enable or disable the machine translation engine by unchecking the corresponding box. By default MyMemory is enabled. You can select a different MT engine from your inactive resources or you can choose not to use MT at all. Please note that MT can be disabled only at the creation of a project, it cannot be deactivated after it's created.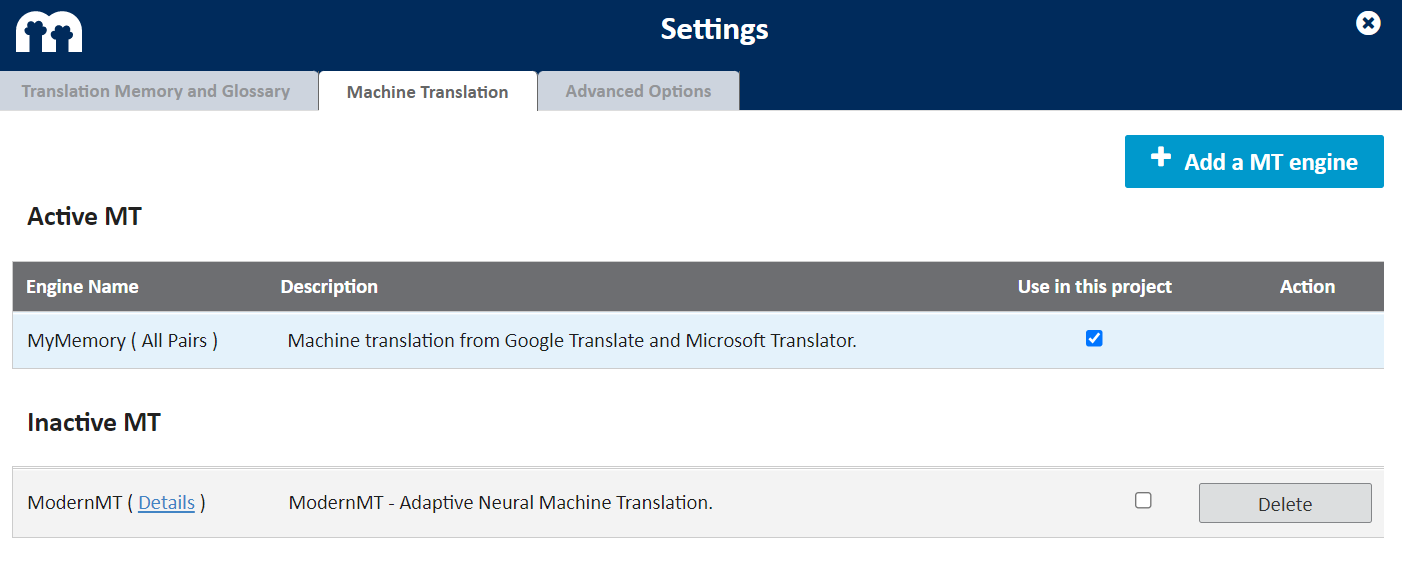 By default, we provide MT suggestions from Google Translate API (we pay for it and offer it for free to Matecat users). If for any reason the Google Translate API is not available, we automatically switch to the Microsoft Bing API.
Optionally, you can enable your own engine. Read more on Machine Translation Engines here.
Advanced Options tab: here you can decide to activate or deactivate the following options.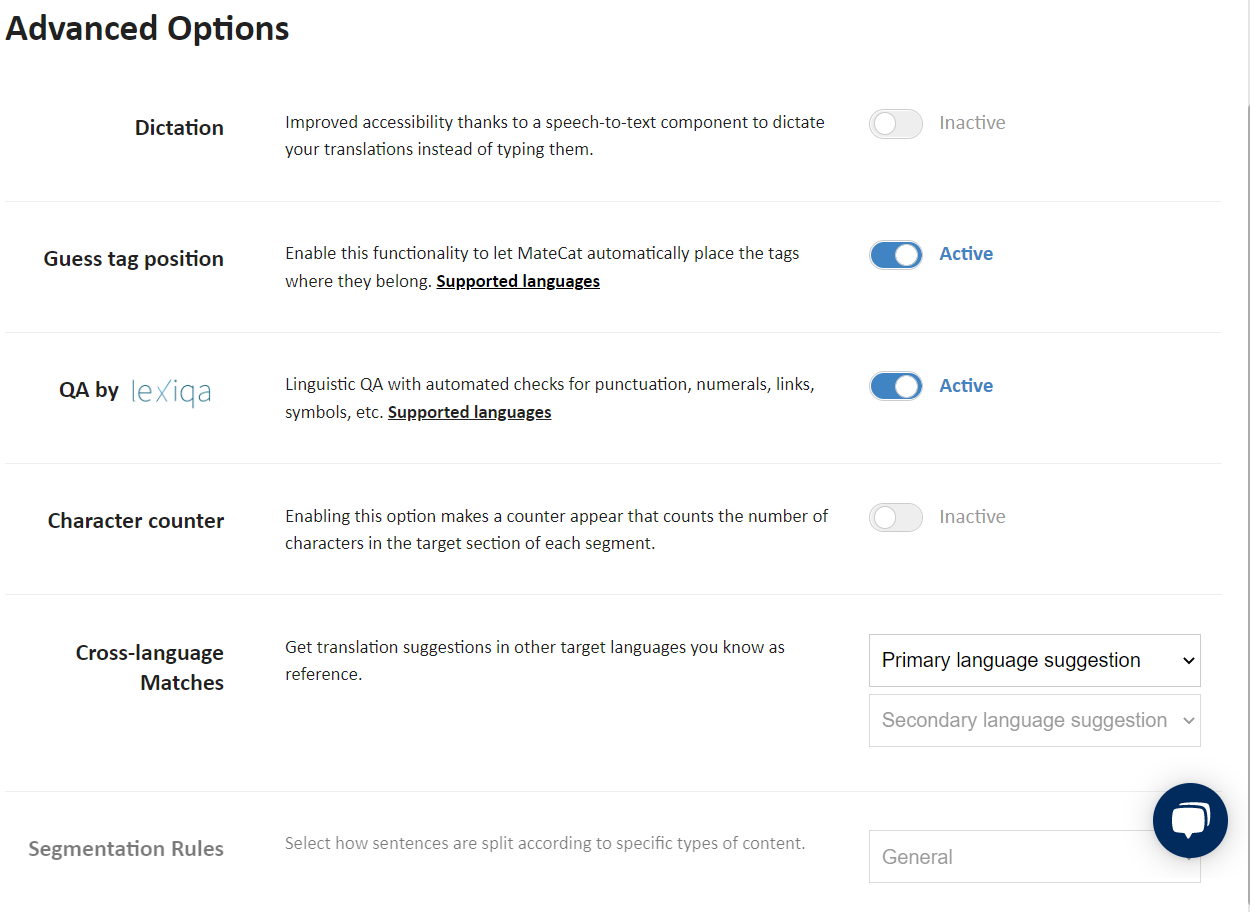 Dictation: a speech-to-text component to dictate your translations instead of typing them.
Guess tag position: a handy tool that lets Matecat automatically place the tags where they belong and save you extra effort.
QA by lexiQA: enables automated QA checks provided by lexiQA for the languages that are currently supported.
Character counter: this feature lets you insert a counter of the characters used in the target segment. This can be useful if you need to respect character limits while translating. This setting is only available when the settings tab is accessed from the editing view.

Cross-language Matches: enables translation suggestions in other target languages you know,
as reference.
Segmentation rules: to select how sentences are split according to specific types of content.
Generally Matecat segments a sentence where it detects a strong punctuation element (. ! ?).
This helps adjusting the readability of the sentence while translating to specific text types.
The available segmentation rules are: General, Patent and Paragraph.
This setting is only available during the project creation phase.